As tradition dictates, the AWS re:Invent keynotes were packed with announcements, as a matter of fact, Amazon announced more new stuff in two hours this year than they did in two days last year. Even for the juggernaut AWS is, Amazon's velocity continues to amaze us.
So just like we did the last time around, let's go through the new features and services and try to figure out what's going to become a part of our daily routine, and what's just for show.
Amazon QuickSight - Cloud Based Business Intelligence for Big Data
QuickSight is a new Business Intelligence (BI) tool that interfaces with Amazon's different data sources like Redshift, RDS, Amazon Aurora, Dynamo DB and more. According to Amazon, QuickSight provides "easy to use BI for your big data needs at 1/10th the cost of traditional on-premises solutions". QuickSight can automatically generate suggested visualizations for your data to get you up and running as quickly as possible.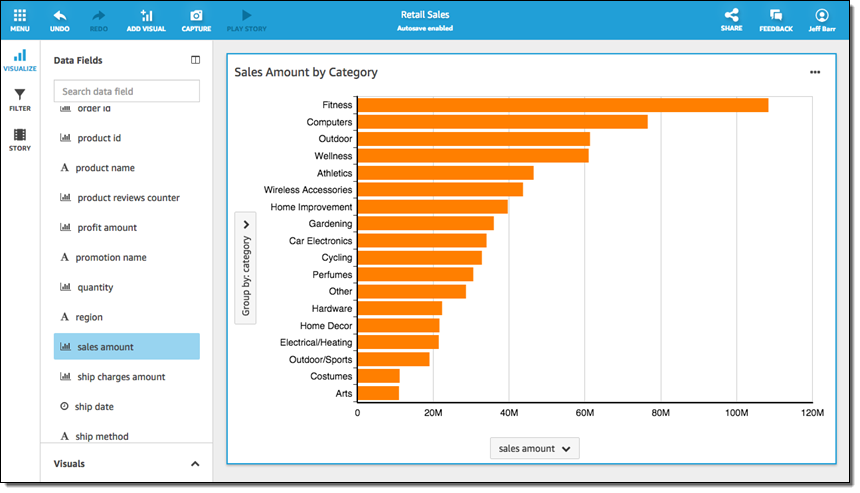 QuickSight is built around the Super-fast, Parallel, In-memory Calculation Engine (someone really, really wanted this to spell out SPICE), which basically means you should get calculations based on incredible amounts of data done very fast (super-fast, I should say).
This announcement from Amazon comes as no surprise. Earlier this year Microsoft released a cloud-based business intelligence service, Power BI. Before that, IBM brought its Cognos BI software to SoftLayer and Salesforce came out with Wave Analytics.
Amazon claims that QuickSight is "Partner-Ready", by providing an "SQL-like" interface to enable various BI tools to access data stored in SPICE (again, an acronym second only to Marvel's SHIELD). Despite having the ability to interact with other BI services like Domo, Qlik and Tableau, AWS users' main concern seems to remain lock-in. AWS has made many departures from its humble storage and compute beginnings over the years and took on services like GitHub and Dropbox, building an in-house ecosystem for enterprise needs. QuickSight is currently available in preview.
For more information about QuickSight, check out this blog post.
Kinesis Firehose - A new and easy way to load streaming data to AWS
About two years ago Amazon released Kinesis (now known as Kinesis Streams). Kinesis allows users to build applications that analyze streaming data from multiple sources, but you still had to take care of the data ingestion yourself.
At re:Invent 2015, Amazon introduced Kinesis Firehose, a tool built to make loading streaming data to AWS easier. It works by creating a delivery stream, routing it to an S3 bucket and/or Redshift table, and writing records to the stream. You can also batch, compress and encrypt data before loading it. Firehose is currently compatible with S3 and Redshift only, but support will be extended over time, according to AWS senior vice president Andy Jassy. Kinesis Firehose is available today.
For more information about Amazon Kinesis Firehose, check out this blog post.


Snowball - a 50TB, 45-pound piece of hardware to ship data to the cloud
Amazon really wants you to put your data on the cloud, and fast. Amazon's Import/Export model isn't new, the service was originally launched in 2009. The first-generation Import/Export service had you pack your data into your own devices, and ship them to Amazon, you were responsible for the maintenance, formatting and purchasing of these devices. The reasons behind using physical devices to ship data to the cloud, instead of using network connections, vary between security concerns, long transfer times and network costs. As AWS chief technical evangelist Jeff Barr writes, "Hard drives are getting bigger more rapidly than internet connections are getting faster".
Amazon Snowball is the new generation of AWS Import/Export. After creating a job in the AWS management console, a Snowball appliance will be shipped to your site. The Snowball appliance is operated and maintained by Amazon and all you need to do is load your data into it. The appliance itself encrypts your data and is a 45-pound (about 20kg), tamper resistant box. So you should feel safe putting in a truck and driving it through a warzone. I can already see one of these things being the subject of a heist in a James Bond film.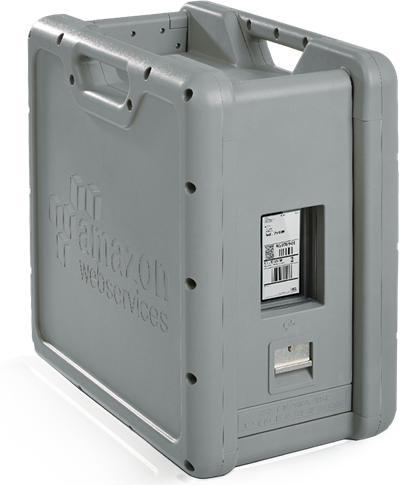 For more information about Amazon Snowball, check out this blog post.
That's going to be it for part 1, even as I write more things are being announced. Stay tuned to this blog for more on re:Invent news and how they impact cloud users in general, and Scalr users in particular.
For any questions or feedback, please don't hesitate to contact me directly at ron@scalr.com .
Thanks for reading,
Ron.